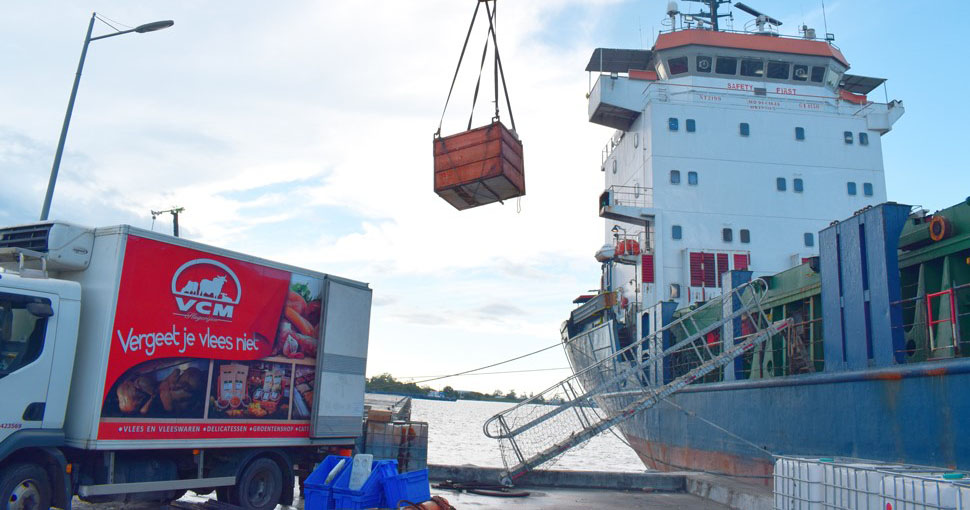 We can deliver large quantities of fresh products with our refrigerated truck to the maritime or mining sector, for example.
Please send your order list to webshop@vcm.sr and we will prepare a quote for you as soon as possible. Think of:
Fish, meat and meat products
Fruit and Vegetables
Dairy and beverages
Oil, butter and spices
Cleaning and toilet products
Port
Within our group of companies, we have our own port where we offer various services such as water bunkering.
For inqueries mail to: management.portfacility@vabi.sr